What could you do with more brain power?
What couldn't you do? If you are excited about unlocking more of your own potential or your team's potential, you've come to the right place.
GECO Inc provides a variety of educational and consulting services including group and individual instruction in Tools and Methods for thinking, working, and creating in the Information Overload Age.
All training seminars and individual sessions begin with an orientation to and evaluation of your particular situation. All training focuses approximately 50% on the process (your new learning system), and 50% on the content (your particular goals, projects, or tasks).
In a one on one setting, training looks like this: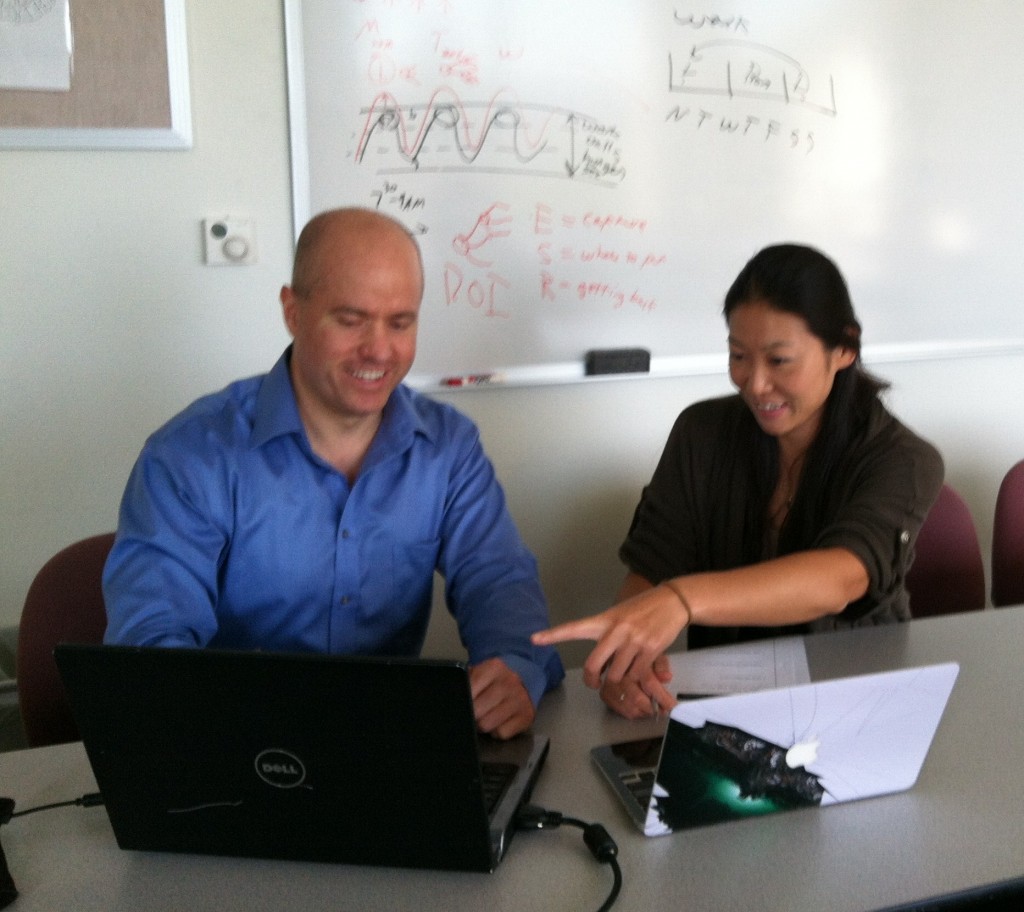 Steps to getting and completing your training program
Schedule a 15 minute phone ca
ll
Introductions
Discover top work-flow, personal, and professional development priorities of you and your team
Who are the decision makers and primary stakeholders?
Discuss timeline and schedule a 30-60min Demo
After Demo, decide on next steps & follow-up
Outline the training project's purpose, goals, action items, timelines, and follow-up.
Prepare, review, and sign contract
Schedule, arrange and conduct training
Assessment forms are completed at the end of all training sessions You will be invited to provide testimonials and to offer suggestions for service improvements and/or creation of new services.
Your program leader will be provided with a program evaluation document summarizing the purpose, goals, outcomes, and follow-up recommendations of your training experience
Set up your training program, and what to expect.
Pre-Training Assessment
Your Situation
Your Goals & Strengths
Your Challenges & Weaknesses
This tells us where to start
Greetings & Software Installation
Program Purpose: Help you design an electronic thinking system to augment your mind
Brief discussion: Learning, Memory, Attention
Basic Software Usage
Your Project Brainstorming
Asking the Right Questions
Intermediate Software Usage
Guided Partner Interviews – Clarify your goals & projects with a partner
Your initial electronic "External Brain" is now set up
Final Comments & Week 1 Challenges
Welcome back, Your Discoveries, Your Time Inventory, Issues
Brief Concept Review
Your Project Development – Review and Suggestions
Your Content Area Focus
Asking the Right Questions
Streamlining workflows & your system for learning, memory & attention
General information management principles (capture, funnel, process, etc)
Week 2 Challenges
Welcome back, Your Discoveries, Issues
Creativity exercises
Adding to Your Knowledge Base
Rapid Learning & Research
Your Content Area Focus
Expanding your system with hyperlinks, Re-organizing for speed
Visual Assisted Thinking for teams & individuals
Week 3 Challenges
Welcome back, Your Discoveries, Issues
Your Content Area Focus
Finalizing your Dashboard, Scoreboard, Plans/Action Maps
Reviewing your Knowledge Base & Project Maps
Reviewing your personal and team Purpose
Identify your next goals, challenges, projects
How to know if your actions are working – build you evaluation system
Final Challenges
The Guarantee – Free lifetime support, any question, any time.